SOUNDGARDEN/ nouveau titre en écoute
Mélanie Hanna Moïra - 29/10/14 17:00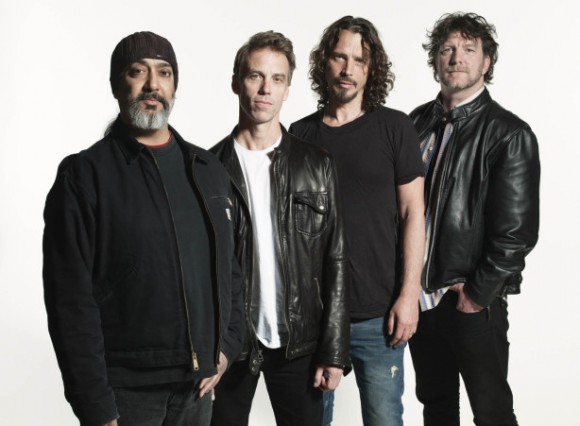 Un titre inédit intitulé « Storm » est disponible en ligne !
La troupe dirigée par Chris Cornell dévoile un nouveau titre : Storm.  On apprend que ce titre a été enregistré en Mai avec le producteur Jack Endino de leur premier EP ScreamingLife (1987).
Ce nouveau titre fera partie de l'album collector comprenant 3 CDs « Echo of Miles: Scattered Tracks Across The Path » dont la sortie est prévu pour le 29 novembre prochain.
Écoutez « Storm » : 
Cover :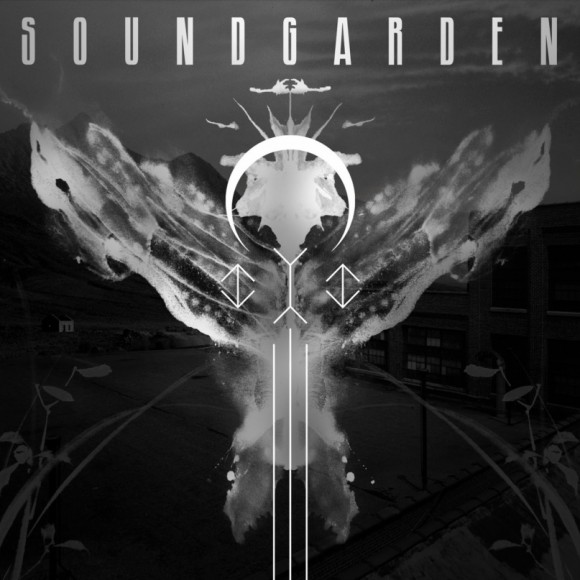 Echo of Miles: Scattered Tracks Across the Path Tracklist:
Disc 1 (Originals)
01. Sub Pop Rock City
02. Toy Box
03. Heretic
04. Fresh Deadly Roses
05. H.I.V. Baby
06. Cold Bitch
07. Show Me
08. She's A Politician
09. Birth Ritual
10. She Likes Surprises
11. Kyle Petty, Son of Richard
12. Exit Stonehenge
13. Blind Dogs
14. Bleed Together
15. Black Rain
16. Live To Rise
17. Kristi *
18. Storm *
Disc 2 (Covers)
01. Swallow My Pride
02. Smokestack Lightnin'
03. Everybody's Got Something (John Peel BBC Session) *
04. Thank You (Falettinme Be Mice Elf Again) (John Peel BBC Session) *
05. Come Together
06. Stray Cat Blues
07. Into The Void
08. Girl U Want
09. Touch Me (Friday Rock Show BBC Session)
10. Can You See Me? (Friday Rock Show BBC Session)
11. Homicidal Suicidal (Friday Rock Show BBC Session)
12. I Can't Give You Anything (Friday Rock Show BBC Session)
13. I Don't Care About You (Friday Rock Show BBC Session)
14. Waiting For The Sun (Live)
15. Search And Destroy (Live)
16. Big Bottom (Live)
17. Earache My Eye (Live)
Disc 3 (Oddities)
01. Twin Tower *
02. Jerry Garcia's Finger
03. Ghostmotorfinger
04. Night Surf *
05. A Splice Of Space Jam
06. The Telephantasm
07. Black Days III
08. Karaoke
09. Fopp (Fucked Up Heavy Dub Remix)
10. Big Dumb Sex (Dub Version)
11. Spoonman (Steve Fisk Remix)
12. Rhinosaur (The Straw That Broke The Rhino's Back Remix)
13. Dusty (Moby Remix)
14. The Telephantasm (Steve Fisk 2014 Remix) *
15. One Minute Of Silence
Reagir a cette nouvelle :
Plus sur A MODIFIER :