[EVENEMENT] 30 Second To Mars en concert acoustique à Paris !
LR - 24/04/15 09:44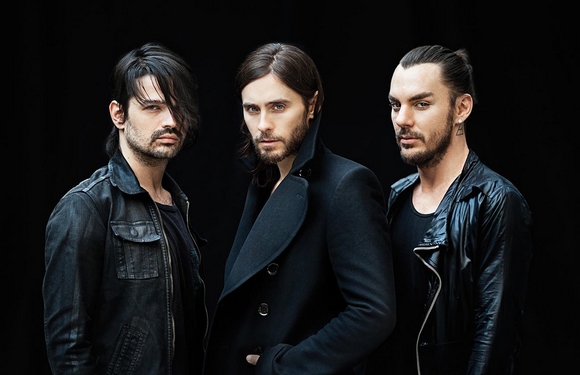 A l'occasion de leur Love Live Tour les 30 Second To Mars ont rajouté une date de concert en acoustique à Paris. Ce concert aura lieu le Vendredi 8 Mai, on ne connait pas encore la salle.
Attention, la mise en vente des places se fait aujourd'hui même, Vendredi 24 Avril, à 12h00. Rendez-vous ici pour vous les procurer.
On avait eu la chance de rencontrer Jared Leto à l'occasion de la sortie de l'album Love Lust Faith + Dreams, regardez :
Reagir a cette nouvelle :
Plus sur 30 Seconds To Mars :