Hayley Williams To Appear On New What's Eating Gilbert
MT - 22/12/11 05:16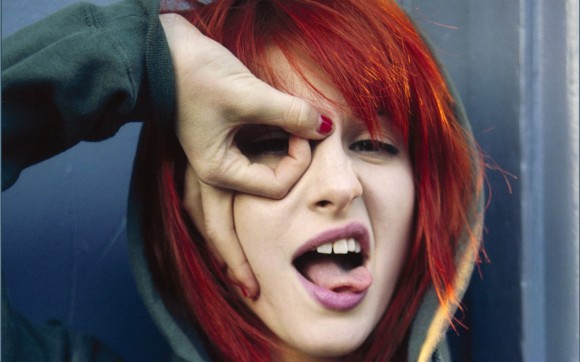 La chanteuse de Paramore Hayley Williams va faire une apparition sur un morceau encore sans titre de What's Eating Gilbert, le side-project du frontman de New Found Glory Chad Gilbert.
Une vidéo d'Hayley enregistrant des back-up avec la chanteuse Natalie Taylor est disponible ici.
Hayley Williams will appear on new What's Eating Gilbert (Chad Gilbert of New Found Glory's side-project) song. A video of Paramore frontman recording back-up with singer Natalie Taylor can be watched here.
Reagir a cette nouvelle :
Plus sur Hayley Williams :