Blink-182 Work On New Album
MT - 25/01/12 21:15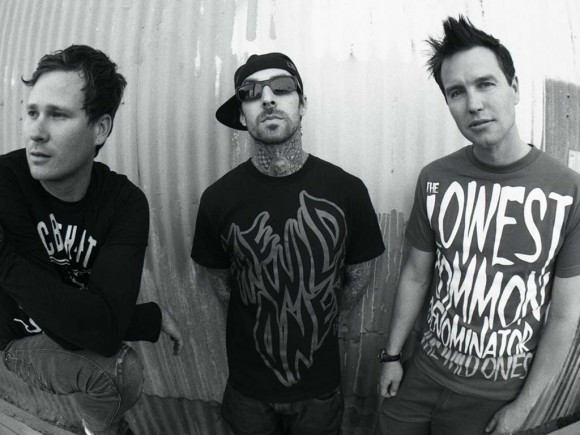 Quatre mois après la sortie de leur sixième album Neighborhoods, les californiens de Blink 182 travaillent déjà sur son successeur.
C'est ce qu'a récemment révélé le bassiste Mark Hoppus au magazine Kerrang! : « En ce moment, j'écris des chansons et Tom fait d'autres choses. À la base, nous étions en pause depuis la tournée américaine de l'été dernier.
Lorsque le magazine lui a demandé si ces morceaux étaient pour Blink 182 ou pour un autre projet, Hoppus a répondu : « Pour le moment je suis sur qu'ils seront tous pour Blink. Je ne prévois pas d'écrire avec qui que ce soit d'autre. Si je le faisais, ce serait une collaboration, mais tout ce que j'écris en ce moment est pour Blink 182″.
Five months after the release of their sixth album Neighborhoods, Blink 182 are already working on its follow-up.
That is what bassist Mark Hoppus recently said to Kerrang! :  »Right now, I'm writing songs and Tom is doing other stuff. Basically, we've been on a break since last summer's US tour ».
Asked if the songs were for Blink-182 or for some other project, Hoppus said : « I'm sure these will all be Blink songs at the moment. I don't have any plans to write songs with anybody else right now. If I do, it'll be a collaboration or a one-off thing, but everything I'm writing right now is for Blink-182. »
Reagir a cette nouvelle :
Plus sur Blink 182 :