The Hella Mega Tour avec Green Day, Fall Out Boy et Weezer
MT - 11/09/19 08:42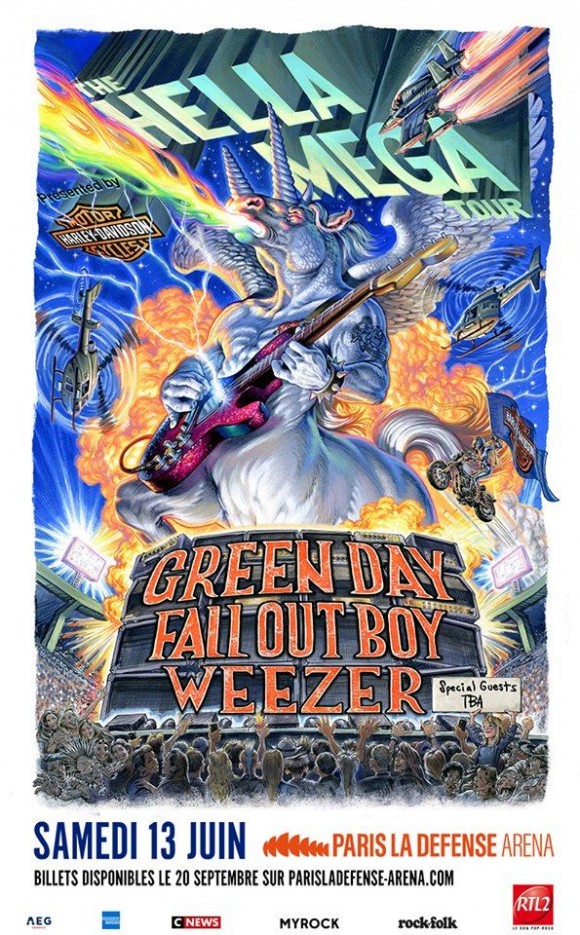 C'est officiel ! Le Hella Mega Tour présenté par Harley-Davidson débarquera le 13 juin 2020 à Paris La Défense Arena. Ouverture de la billetterie le 20 septembre à 10h.
Green Day, Fall Out Boy et Weezer ont profité de l'annonce pour dévoiler chacun un nouveau morceau, en écoute ci-dessous, ainsi que la sortie de nouveaux albums entre 2019 et 2020.

'Father Of All…', extrait du nouvel album (du même nom) de Green Day qui sortira le 7 Février 2020.

'Dear Future Self (Hands Up)', le nouveau single de Fall Out Boy issu de l'album Best Of Greatest Hits: Believers Never Die – Volume 2 qui sortira le 15 Novembre prochain.
'The End Of The Game', extrait de Van Weezer, le nouvel album de Weezer. Sortie le 15 Mai 2020.
Reagir a cette nouvelle :
Plus sur Fall Out Boy :