Stream / My Chemical Romance – 'Number 4′
- 09/01/13 13:28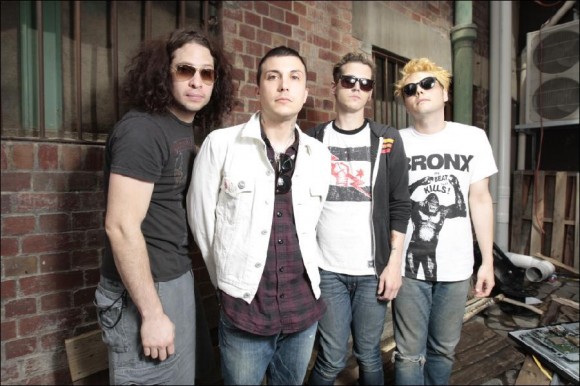 Le quatrième volet de Conventional Weapons s'écoute désormais sur la page youtube du groupe.
My Chemical Romance a mis en ligne Number Four, tiré de sa série Conventional Weapons à sortir chaque mois. Ce pénultième volet contient les titres « Kiss The Ring » et « Make Room!!!! », désormais disponible en version vinyle et digitale depuis aujourd'hui.
L'artwork de Number Five à lui aussi été dévoilé. Il sortira le 5 février et mettra un terme à cette série enregistrée avant Danger Days : The True Lives Of The Fabulous Killjoys.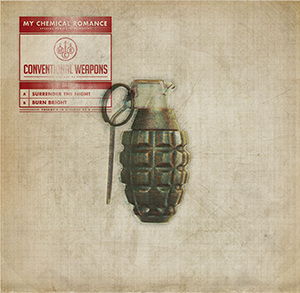 Reagir a cette nouvelle :
Plus sur My Chemical Romance :