My Chemical Romance poste les paroles de Conventional Weapons
- 30/10/12 11:08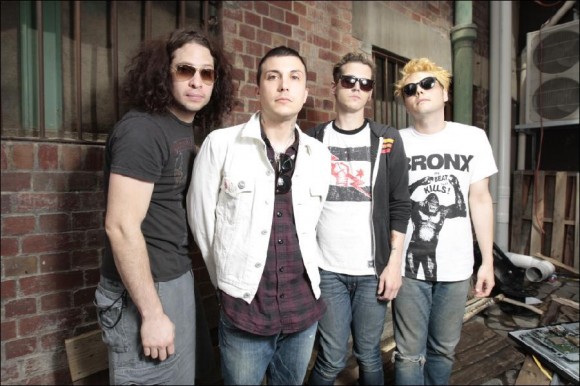 Le groupe du New Jersey à mis en ligne sur son site les paroles du premier volet de Conventional Weapons.
My Chemical Romance a dévoilé les paroles (à lire ici) de « Boy Division » et « Tomorrow's Money », les deux chansons constituant Number One. Number One est le premier disque de la série Conventional Weapons, qui paraîtra le 30 octobre. Rappelons que l'ensemble des morceaux de Conventional Weapons (dix au total, dont deux sont dévoilés chaque mois) avait été enregistré en 2009, avant Danger Days : The True Lives Of The Fabulous Killjoys mais avait ensuite été écarté par le groupe.
MCR a aussi dévoilé la pochette de Number Two (sortie le 23 novembre) via un easter egg sur son site. Les curieux peuvent la découvrir ici et là.
Reagir a cette nouvelle :
Plus sur My Chemical Romance :